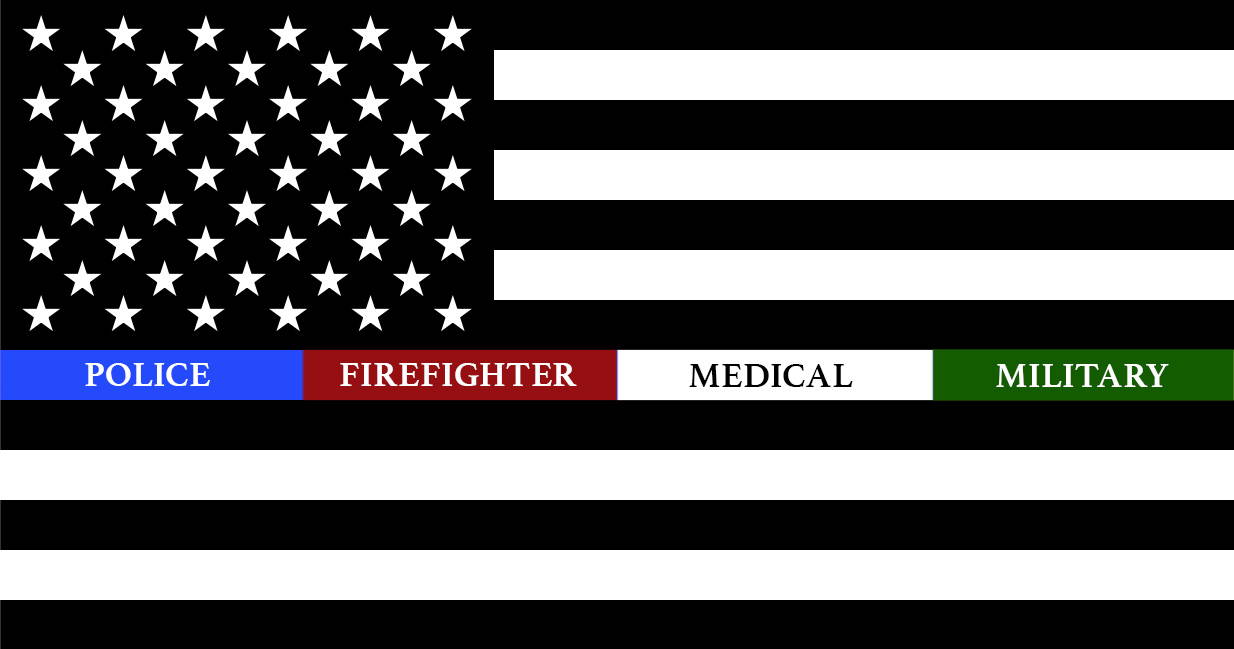 MISSION STATEMENT
Adopt America is on a mission to bring joy to all of the brave officers, firefighters, medical professionals, and military serving our country, The United States of America. We're doing this with the utmost appreciation and the simple, kind gesture of providing gift packages from contributions of our country's wonderful citizens. We're holding hands together, banded with courage, love, and American Pride.
We're ready to partner with you today to bring a smile to the face of one of our hero officers and let them know that we all appreciate them.
It's simple... You contribute $44 to cover the costs of a special gift box, and our team will package the items together for a hero of your choice on your behalf. We then ship the item to you or a desired location near you.
NEW: We now work with community leaders and group admins to crowdfund and adopt an entire department/agency/hospital near you.
*Photo is an accurate display of what may be included in a box. Also included are drawings from children, thank you cards, and more.
"Amazing! I loved the art from the kids."
Stacy Orkan
Sacramento, CA
"Thank you! Thank You! Thank You! This means so much to me."
"Was the perfect gift for my son-in-law. He called us as soon as he received the box to say thank you and that he loved everything."